TAILOR-MADE EXPERIENCE
WITH EXCLUSIVE DESIGN
Do you want your wedding to be unique?
We propose that your bridal dress is also be unique
with the tailor-made experience with exclusive design.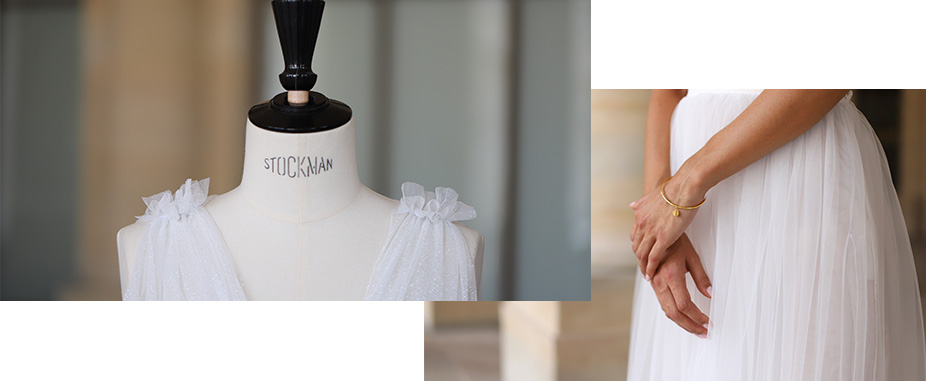 This luxury service makes it possible with the creation of your bridal entirely personalized. An exclusive design will be developed especially for you. You can choose the fabrics, the laces, the embroideries, the finishes and the linings for a unique creation.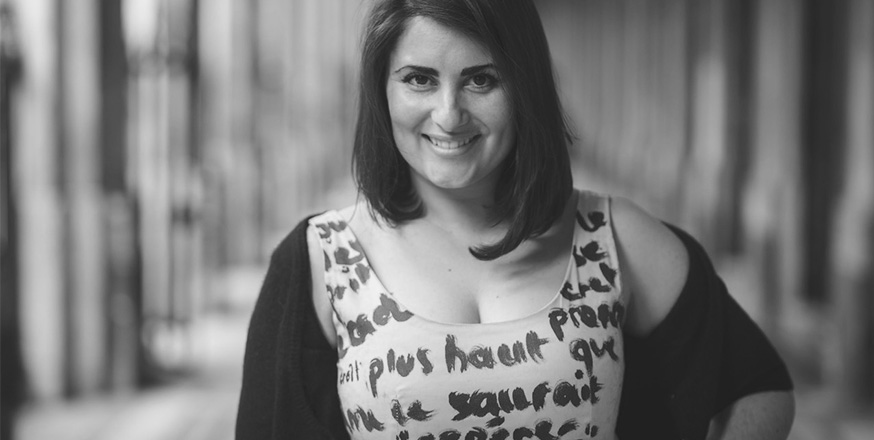 During this first meeting, we will talk about you, your aspirations, your style, your personality, the theme of your wedding, the place of reception as well as your favorite fabrics and laces, then we imagine together the design of your future dress with a drawing that appears little by little, your dress begins to take shape under your eyes, a nice moment of complicity settles and will get birth to the dress of your dreams.
2nd appointment :

The fitting of the "muslin pattern" (prototype)
A few months later it's the fitting of the prototype, the future dress is first made in a muslin pattern and the bride can try it to realize the final rendering.
This is an important step, we focused on cuttings and volumes. We control together the shape according to your mor- phology and if you feel good and beautiful in your dress …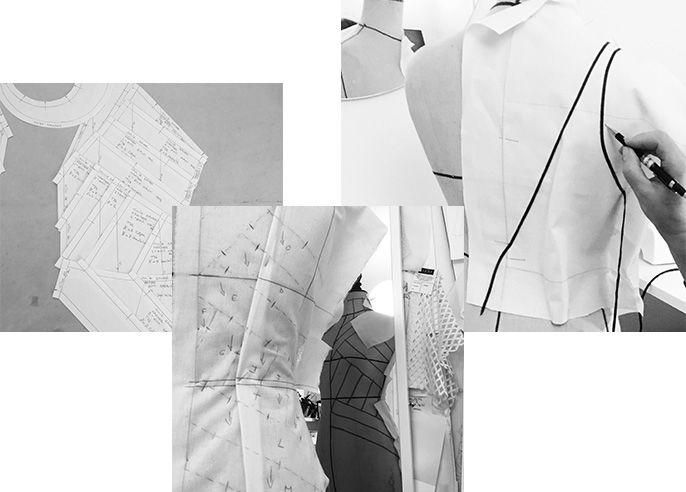 3rd appointment :

First fitting of the final dress
The bridal dress takes shape in the selected materials, the emotion is at the rendez-vous. The first corrections were made compared to the previous appointment.
We adjust the last details for the dress of your dreams.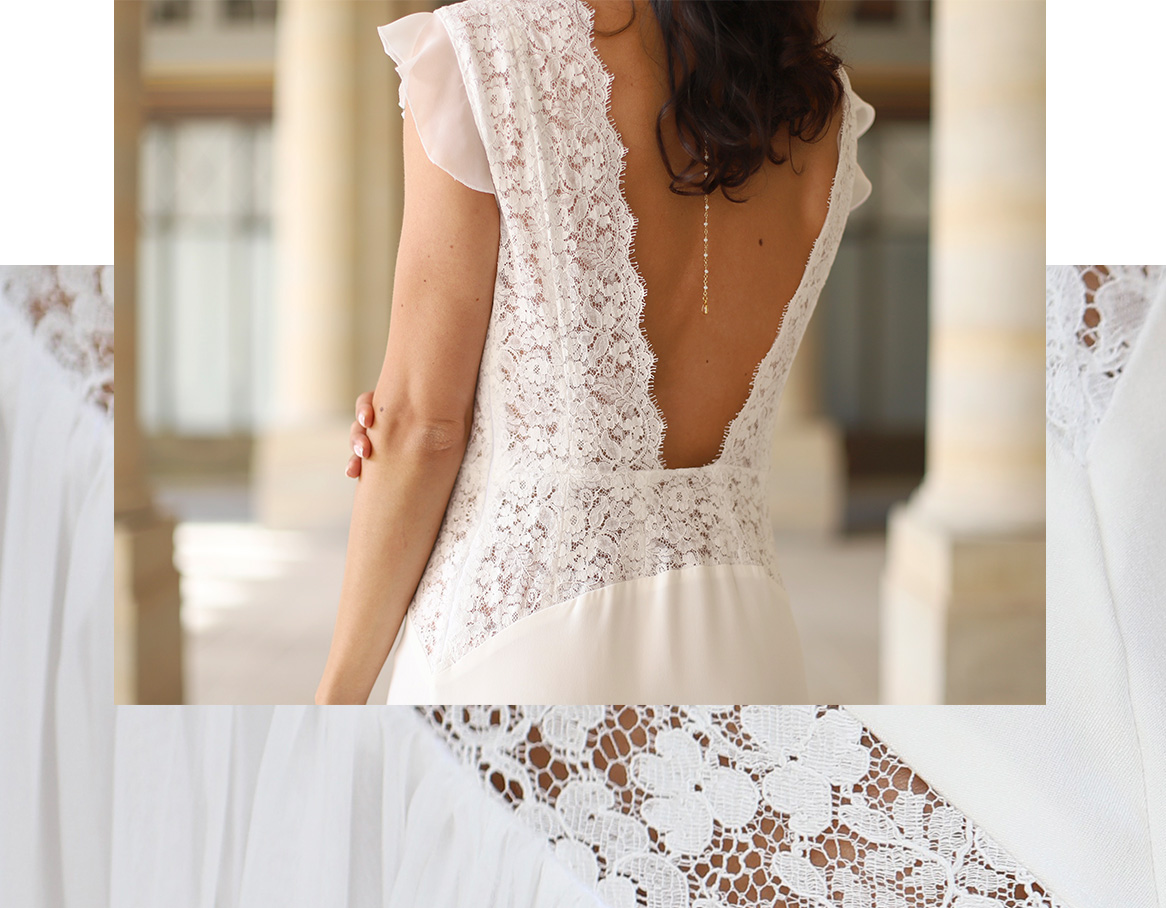 4th meeting :

2nd fitting of the final dress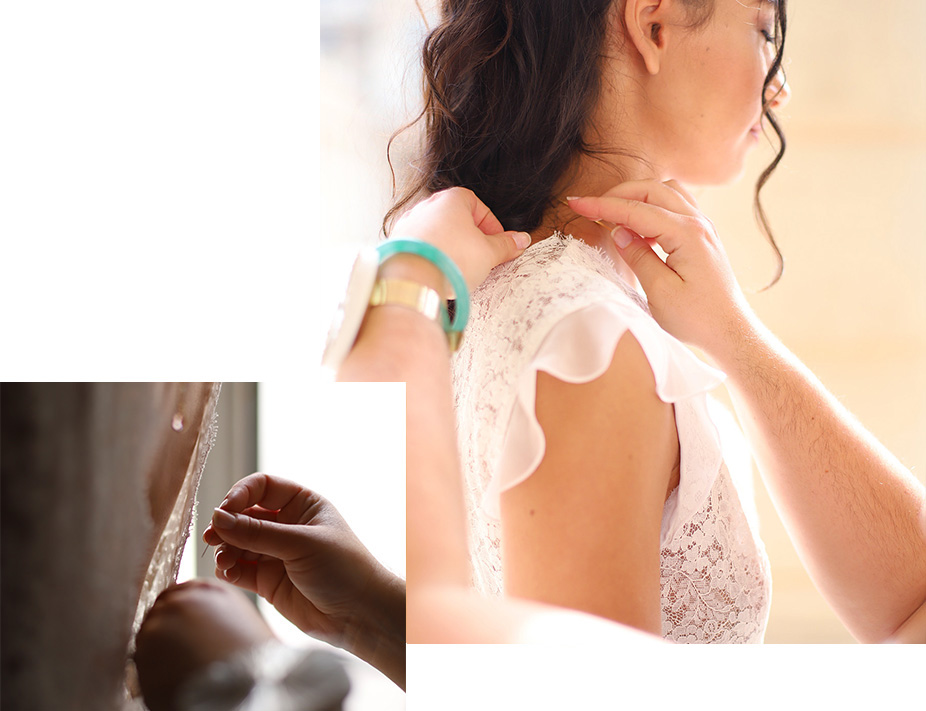 During this appointment Julie modifies some details if it's necessary, makes the hem, sews buttons, embroideries.. It's still time to make edits if it's necessary.
5th appointment
The delivery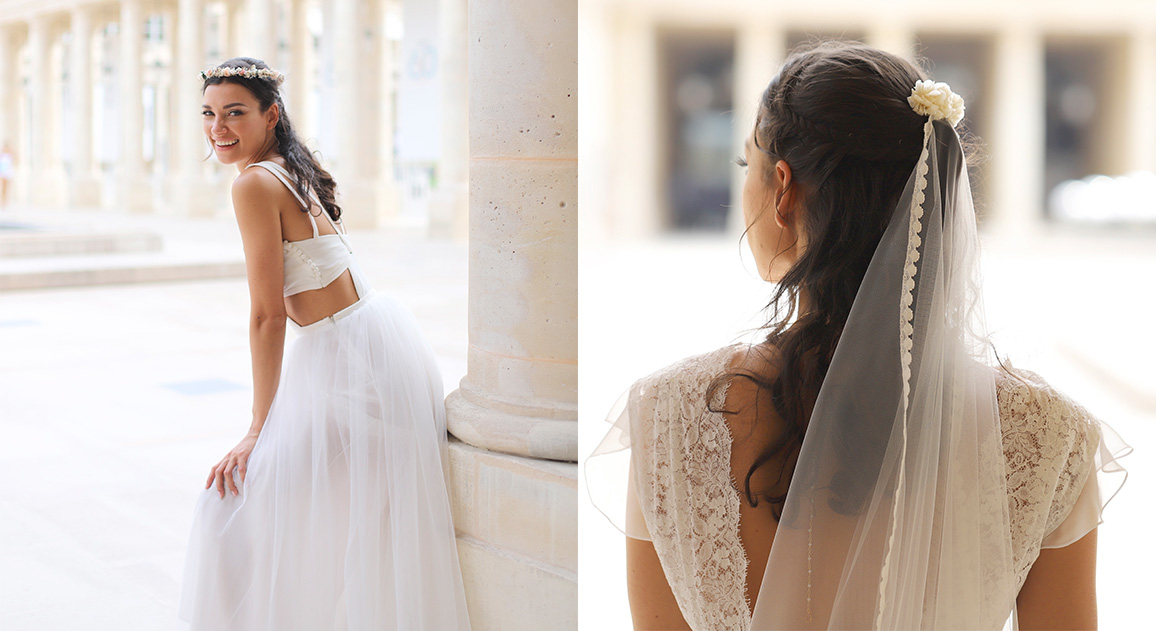 As D-Day approaches, it's time to get your unique creation.
The emotion is at the rendezvous for you as for the designer.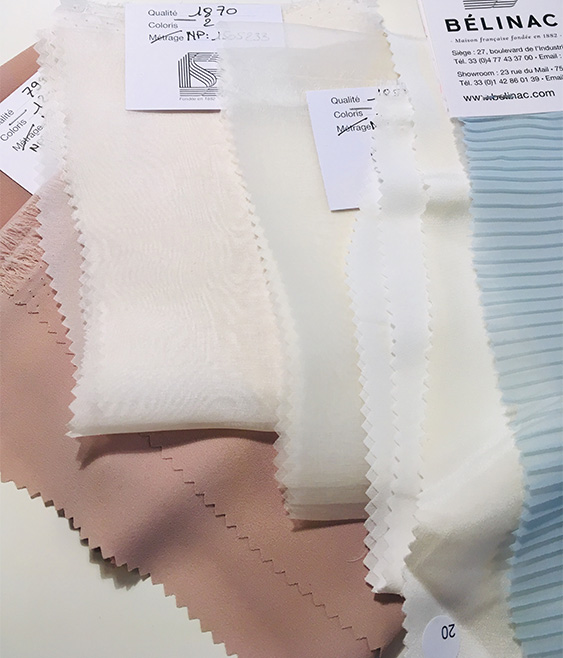 Tailor-made
experience with
exclusive design
Prices depending on the cut, materials and finishes chosen.
All the dresses are created in our workshop, all fabrics and laces are French and English with a charter of high quality.